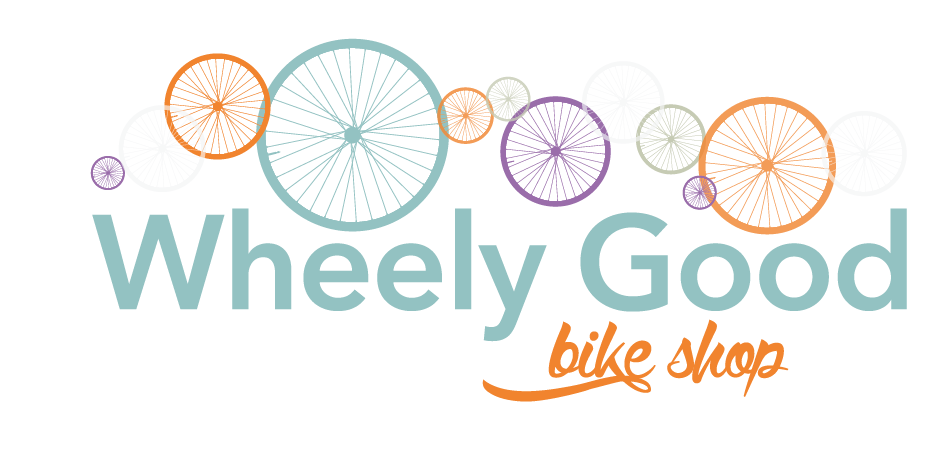 Welcome to Wheely Good
Giving Bikes New Life – Our goal is to serve our community as a nonprofit bike shop that focuses on fixing and donating bikes to get people out riding.  Need help? That's great, that is why we are here. Please fill out the contact form or drop us an email.

The story of WG is to love those around us by helping people with their bike needs. We don't charge for our service. We only charge for our cost on parts and only if you can afford them. If not, it's our treat and no questions asked (except we might ask you to smile). We focus on 3 simple things:
Fixing or tuning up a bike you currently have.
Jeremy is the best! I have not stopped talking about his awesome service, since I picked up my bike! I still look at it and think I took home the wrong bike. It is SO clean, shiny and rides like new! I LOVE knowing that I have a new home for bikes that are ready to be passed on! SO AWESOME!!
Brought in two bikes to get tuned up over the weekend, and Jeremy not only cleaned and fixed them up, but took time to give me (a true novice) some points about maintenance and how to change a flat. Jeremy is a true master of his craft and I hope his organization gets the recognition it deserves. I'd highly recommend the Wheely Good Bike Shop!
Wheely Good Bike Shop was an amazing experience. The bike is amazing, and he also was generous enough to donate a bike to my daughter! Wheely Good Bike Shop is simply Wheely Amazing!
We'd Love to Hear from
YOU!
Wheely Good
510 Upland Ln. North
Plymouth, MN 55447
email:

info@wheelygood.org
web:

wheelygood.org