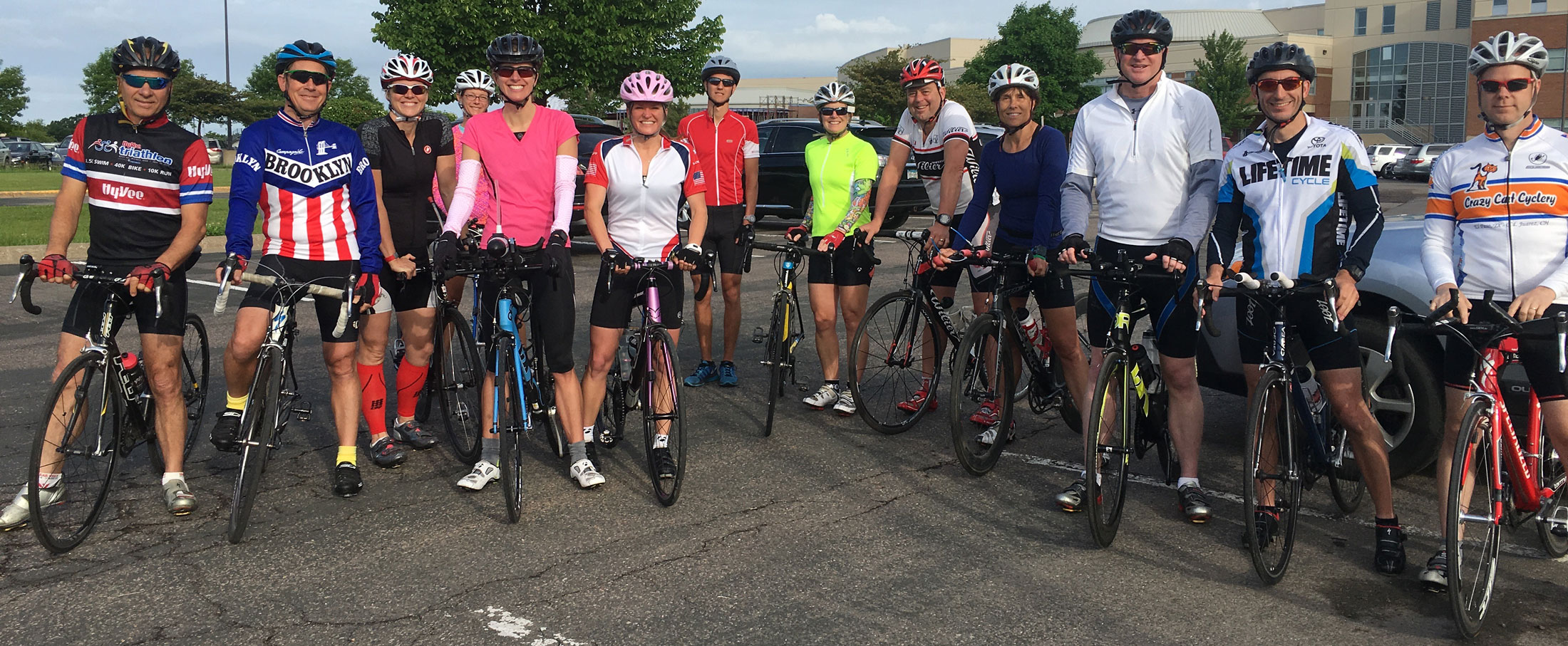 "There are no strangers here; only

friends

you haven't yet met."
  William Butler Yeats
Wheely Good Group Rides
One of the coolest ways we've connected with others is through our group rides. We've found that people really spill their guts out on these rides and you really end up getting to know each other. It's a really fun community and you're invited. Plus, it's just such a wonderful way to start the day by riding with some of the most amazing people.
Ride Details:
Saturday's Group Ride | June 1st | 7:30 a.m.| Meet at Addiction Cycle in Hamel 
We are ushering in June (and hopefully summer to stay) with a 26-mile group ride and would love to have you join us. We are leaving from the Addiction Cycle parking lot in Hamel at 7:30 a.m. The ride will take about 1.5 – 1.75 hours. After the ride, Oak Eatery is right there and a great option for post ride nourishment, coffee and conversation. Hope to see you there!
Time: 7:30 a.m.
Place: Addiction Cycle in Hamel
Miles: 26 miles
Ave. Speed: 16-17
Route: A map is below. It will be beautiful so don't miss out. 
Bring a friend and hope to see you there! 
(click maps below to enlarge)
Ride Notes:

Rides will typically leave from Addiction Cycle in Hamel.
Helmets are required to keep all your brains safe.
We will gather together for a group photo and go over the route before each ride.
If you are going to spit or blow your nose please be sure someone is right behind you.
Let's be a friendly group, especially to the new people, making all feel welcome.
Signal turns, point out road debris and obey all traffic laws.
Smile
Cycle safely at all times. We do take this seriously and want to get everyone home in one piece.
Be aware and alert at all times.
Respect others on the road like joggers, cars, walkers, unicyclists, jugglers, horse & buggies, etc.
No picking on any riders with flip phones.
Have fun out there and enjoy the ride!