Luce Line State Trail
The Luce Line State Trail is a 63-mile long former railroad grade which is developed for biking, hiking, horseback riding, mountain biking, snowmobiling, and skiing. The Luce Line is truly like a jaunt down a quiet country road. The limestone surfaced trail runs from Plymouth 30 miles west to Winsted, with a parallel treadway for horseback riding.
Luce Line Trail PDF Map: Click here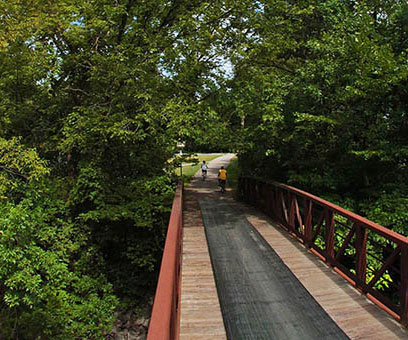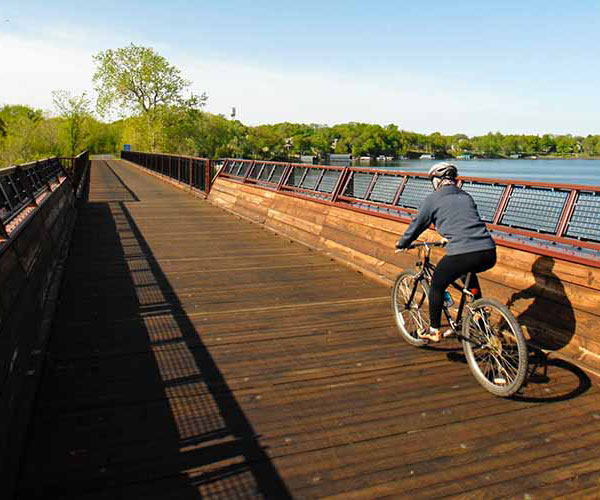 Dakota Rail Regional Trail
The Dakota Rail Regional Trail is a popular attraction for bikers, in-line skaters and hikers. The 13-mile paved trail offers spectacular views of Lake Minnetonka and passes through a variety of scenic areas, including wetlands, wooded areas and agricultural land.
Wayzata is a perfect place to start your trip. About every 2 miles on the trail, a new segment map shows your location, nearby restrooms and other services.
Dakota Trail Additional Info: Click here
Baker Park Regional Trail
The Lake Independence Regional Trail connects Crow-Hassan Park Reserve, Baker Park Reserve, and the Luce Line State Trail. The 10-foot-wide 16-mile paved trail supports walking, jogging, hiking, dog-walking, inline skating and bicycling. A turf trail for horseback riding and hiking runs parallel within Baker Park Reserve, south of County Road 115.
Baker Park Trail PDF Map: Click here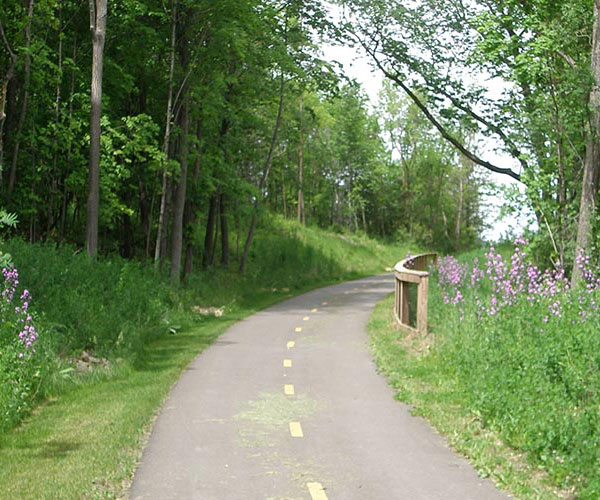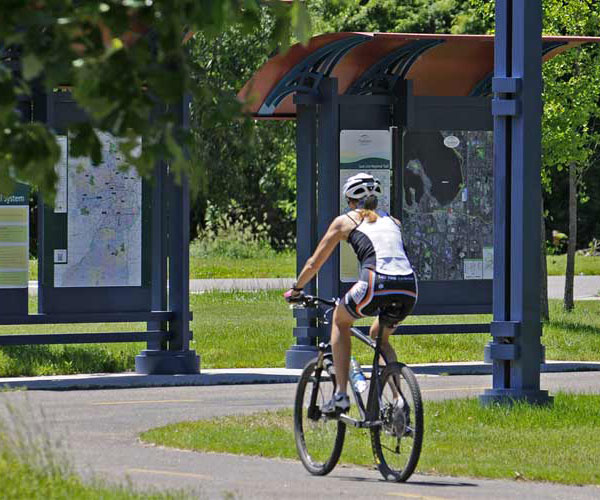 French Regional Park Trail
The parks paved 4.6 miles of biking/hiking trails provide a loop between the visitor center and beach. The park is also a great place to begin an adventure on the connecting Bassett Creek and Medicine Lake  Regional Trails.
If you wish to go further, the Medicine Lake Regional Trail meets up here and is a 15.65-mile paved trail provides connecting Elm Creek Park Reserve, Fish Lake and French Regional Parks.
French Regional Park Trail PDF Map: Click here